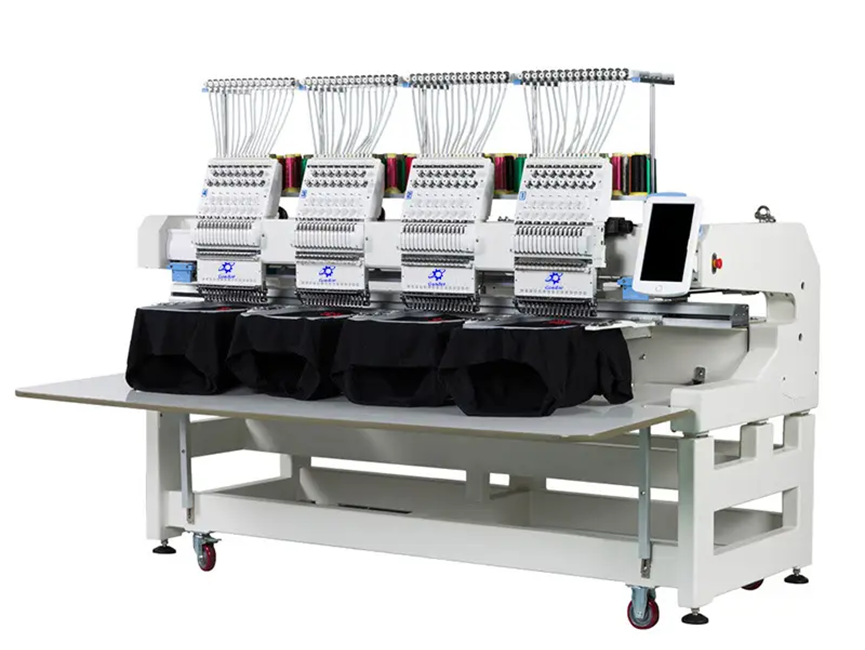 Embroidery is a creative way of adding a personal touch to home decor, clothing, textiles, and other fabrics. It has been made easier with the introduction of embroidery machines giving even enthusiasts a better shot of displaying their creativity. Plenty of embroidery machines are available in the market, making it hard to determine the right one.
This article will concentrate on types of embroidery machines and things to consider when buying ideal ones. Also, it will look at the overview of the embroidery machine market.
Overview of the embroidery machine market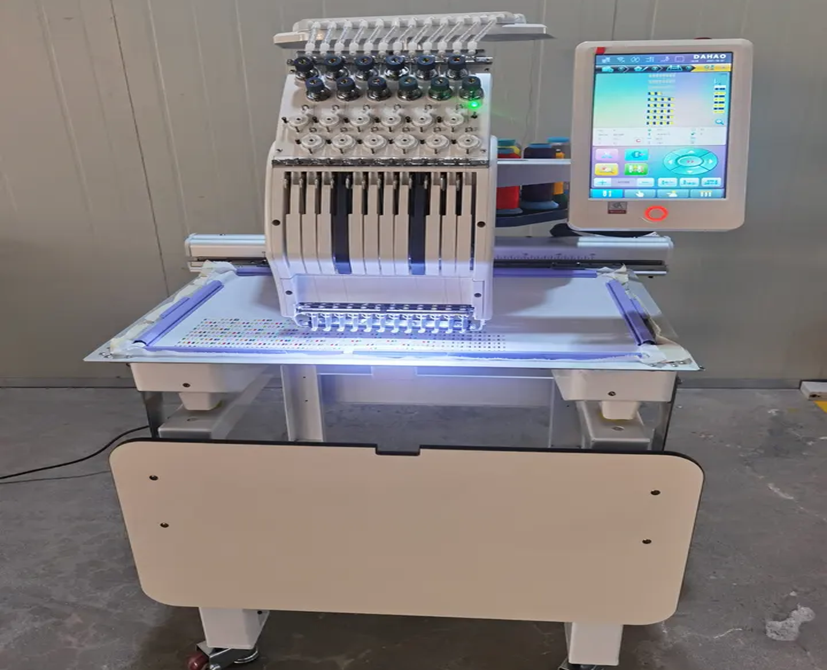 According to a report by Fact.MR, as of 2023, the global market size of the embroidery machine was valued at US$ 1.62 Billion. The figure is expected to rise rapidly at a CAGR of 5.1% and reach US$ 2.65 billion in 2033.
Automation in embroidery machines, textile and fashion industry expansion, and technological advancements are the main factors propelling the market growth. An increase in the embroidery enthusiasm also plays a major part in the market.
Asia Pacific, led by India, China, Japan, and South Korea, occupies the largest share of the embroidery machine market. North America, including the USA, Canada, and Mexico, is right behind, followed by Europe, Latin America, the Middle East, and Africa.
Types of embroidery machines
1. Computerized embroidery machines
Technology peaks when it comes to a computerized embroidery machine. Internal computers or connections to outside programs enable complexly designed and highly personalized products. Users gain creative freedom by replicating digital designs on fabric through precision machinery.
Easy navigation and diverse embroidery capabilities are common to these machines, often boasting touchscreen displays. Computerized devices can easily produce complex machine embroidery designs thanks to their precision and versatility.
2. Mechanical embroidery machines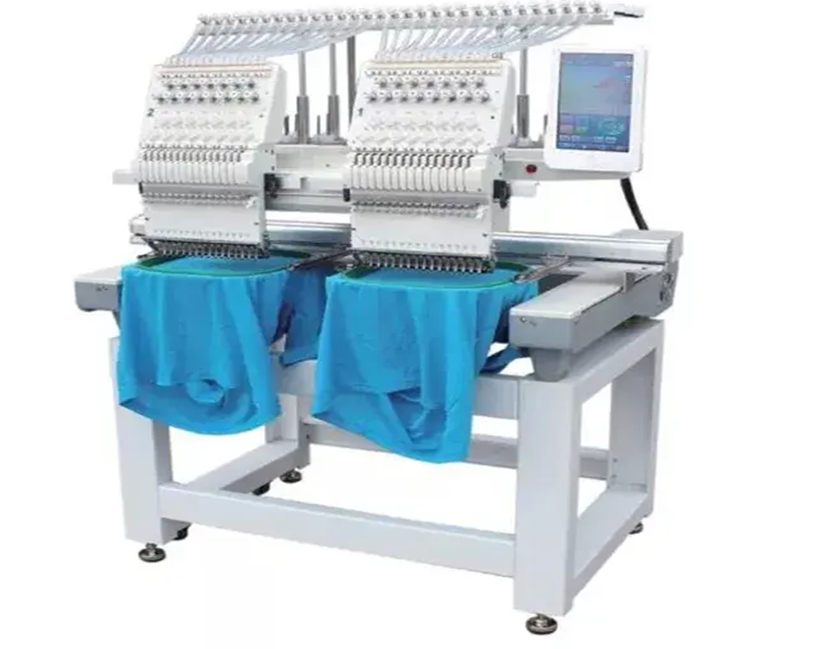 From the perspective of embroiderers everywhere, mechanical embroidery machine has always been the bedrock of their craft. Manual controls, knobs, and dials allow these machines to choose stitches and customize settings.
Reliability and cost efficiency make mechanical embroidery machines appealing alternatives to computerized designs. Suitable for both hobbyists and those who like to work with their hands when doing embroidery. Basic embroidery patterns and monograms are where these machines truly shine.
3. Electronic embroidery machines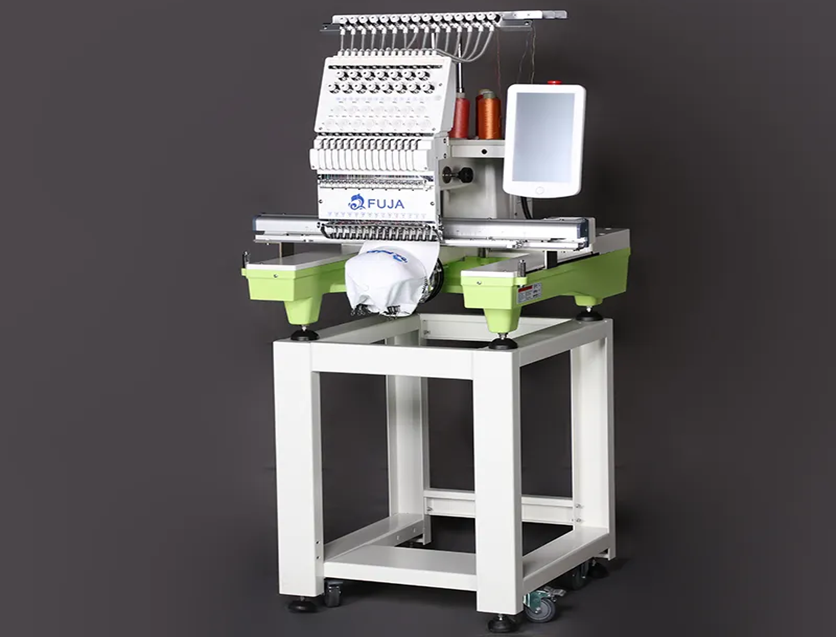 Electronic embroidery machines fill the gap from mechanical to computerized models. They have electronic parts, which makes stitch picking and settings easy to manage. Users of these machines can access various integrated embroidery designs and typefaces, giving them creative control.
An electronic embroidery machine finds a middle ground between simplicity and design adaptability. With their ability to cater to hobbyists and smaller enterprises, electronic embroidery devices hit the sweet spot between ease of use and artistic expression.
Things to consider when buying an embroidery machine
1. Machine type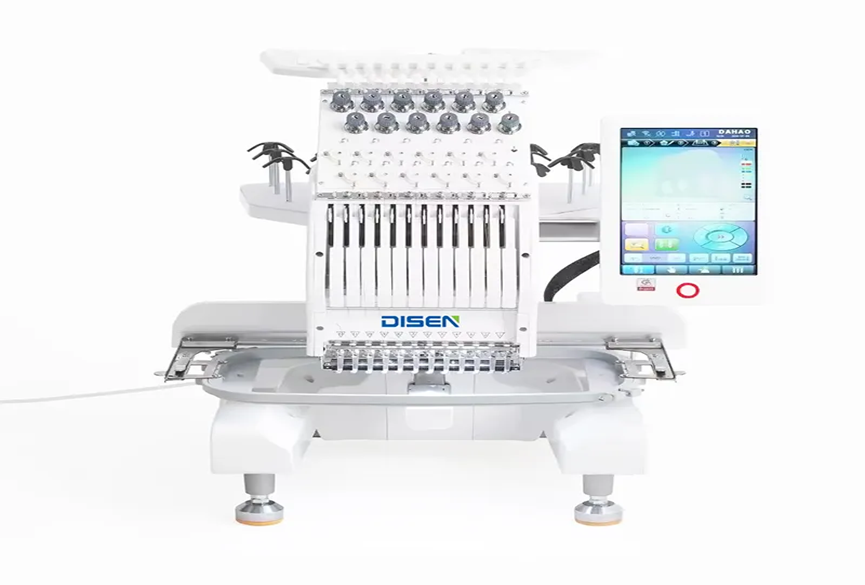 As we've discussed, there are three primary machine types: computerized, mechanical, and electronic. With embroidery skill levels, budgets, and project complexity considered, your decisions must align. While offering boundless creative options, computerized embroidery machines come at a price, whereas mechanical models are affordable, with the simplicity of use being their forte.
An entry-level or mid-range machine can serve for hobby or personal use at home, while high-end ones do well for small businesses or commercial purposes. The purpose of the machine should align with the specific intentions and goals.
2. Price
The cost differs depending on how much a hat embroidery machine can do. Machine preferences should be weighed against financial restrictions. Embroidery machines can get quite costly, sometimes reaching US$ 5,000 or more. If starting or pursuing embroidery as a hobby, choose a budget-friendly option.
Size, features, type of the machine, and the company or brand determine the price of the embroidery machines. The mechanical embroidery machine averages between US$200 to US$800. A computerized version ranges between US$ 600 and US$ 2,000, while the electronic version averages between US$ 700 and US$ 5300.
3. Throat width
Though this feature depends entirely on the purpose of the embroidery machine, like quilting, it significantly plays a bigger role when buying an embroidery machine. It is the space between the needle and the machine body. Greater freedom for maneuvers results from a wider throat width while handling larger projects without worrying about fabric bunching up.
On average, mechanical embroidery machines have throat widths of around 4 to 6 inches, electronic embroidery machines from 5 to 7 inches, and computerized machines from 6 to 8 inches.
4. Hoop size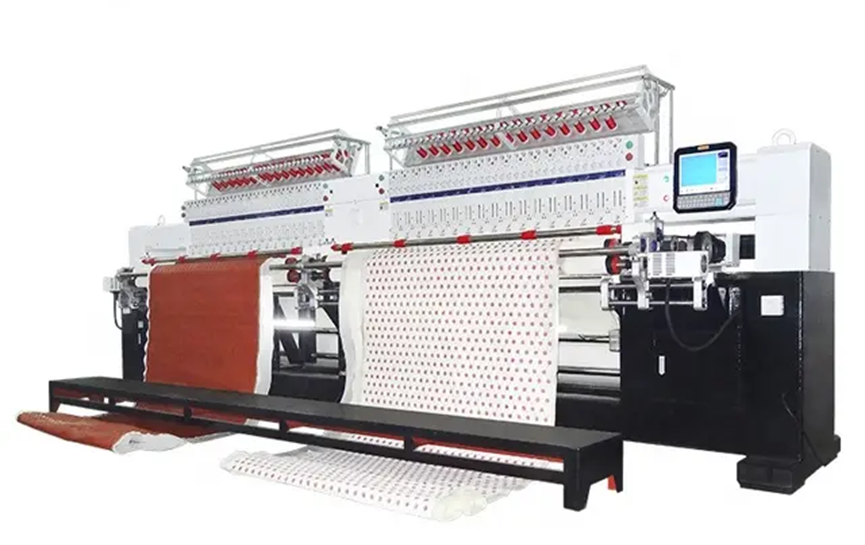 A mechanical embroidery machine usually provides a range of hoops measuring between 4 inches by 4 inches and 5 inches by 7 inches, mostly suiting entry-level devices. Electronic embroidery machines offer greater flexibility with a range of 5 inches by 7 inches up to 8 inches by 12 inches.
Extensive hoop size options of 4×4 to 14×14 inches make computerized embroidery machines suitable for professionals and industries, ensuring thorough customization.
5. Speed
A key to increased productivity is embroidery sewing machine stitching speed. Computerized sewing machines are the fastest, with 600 to 1,000 stitches per minute or higher. Beginners will appreciate mechanical machines that are more straightforward, offering stitching speeds ranging between 300 to 700 stitches/minute.
Electronic embroidery machines have stitching speeds that cover a wide range from 500 to 800 stitches per minute. They strike an ideal balance between versatility and efficiency for different user skills and project needs.
Final thoughts
Buying an embroidery machine, whether for small business, personal use, or commercial purposes, is crucial and requires careful consideration of various factors. It helps to get the right device that aligns with your goals.
Machine type, built-in designs, hoop size, purpose, price and budget, stitch quality and options, speed, compatibility, and connection options are guidelines for acquiring the right embroidery machine. For an array of some of the best embroidery machines, visit Alibaba.com.